On November 11-14 of this year I visited some long-time friends in Texas.
On that trip I learned two valuable lessons which I'll pass along in this post: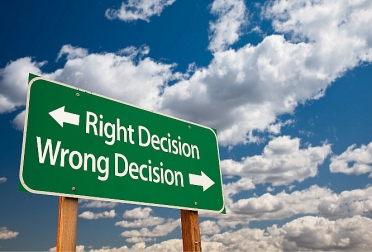 Most of the time Siri has something to say to me to which I should listen.
I got in late on November 11th to Love Field in Dallas, picked up my Budget rental car and was on my way. I was sort of listening to Siri telling me what to do. As I made a left turn heading down the street toward the Holiday Inn, I could see it up ahead on the right. As I got closer, Siri told me to go another quarter of a mile. I started talking with her (I was tired and ready for bed so you'll forgive me for having a conversation with a "person" who doesn't even exist), telling her that it was right there…why did I need to go another quarter of a mile? We had a heated exchange, mostly me talking!
I took a sharp right off the road and bumped along, sensing that maybe I wasn't on a road at all, but kept on going for a bit. Then the so-called road I was on got a little smoother. Something was not right. I stopped the car and could see the hotel, now a little closer. As I opened the door and stepped out to look around, I saw that I was on a stretch of grass. Is this somebody's lawn—wasn't sure, but it was definitely not a road. I swerved around and decided maybe there was a reason Siri was telling me it was yet another quarter of a mile.
As I got back on the main road heading the extra quarter of a mile, I saw that there was a large body of water between the lawn on which I had stopped and the hotel. I felt a chill go up my spine. Had I kept going I would have wound up in the creek (without a paddle!) There was a reason Siri said it was another quarter of a mile.
Suffice it to say I listened closely and very carefully to everything Siri was telling me through my GPS during the rest of my time in Texas–literally hanging on every word she said. The whole area I was driving in that night was very dark–new territory for me for sure. I had been to Dallas/Ft Worth before but had never left the airport–just switched planes heading somewhere else. Now I say that, most of the time, Siri is right and my own judgement on the road is not. Sometimes she has old information that leads me in the wrong direction—but in this case, on my way to the Holiday Inn, she definitely knew what she was talking about.
As I reflected on my close call, I was thinking there's got to be a spiritual lesson for me in all of this. And there was…and is.

2. All of the time God has something to say to me to which I should listen.
The Lord has lots of things He wants to tell me but, at times, I think I know better. I get busy, get tired and, in my state of mind and heart, I want to do things my way. I don't always take what He's saying seriously. I'm sort of listening, but not with my whole heart. I'm not hanging on His every word as if my life depended on it. I could listen better and respond better to what I'm hearing from Him. My experience with Siri in Dallas taught me a lesson I don't plan to forget.
In closing, here are three verses which have been of incredible help in reminding me to listen carefully, regularly and prayerfully to what He wants me to hear as He leads and guides me through life:
"The Lord says, I will guide you along the best pathway for your life. I will advise you and
watch over you."
~Psalm 32:8 The New Living Translation
"Trust God from the bottom of your heart;
don't try to figure out everything on your own.
Listen for God's voice in everything you do, everywhere you go;
he's the one who will keep you on track."
~ Proverb 3:5,6 The Message
"But I'll take the hand of those who don't know the way,
who can't see where they're going.
I'll be a personal guide to them,
directing them through unknown country.
I'll be right there to show them what roads to take,
make sure they don't fall into the ditch.
These are the things I'll be doing for them—
sticking with them, not leaving them for a minute."
~ Isaiah 42:16 The Message"
It's good to listen to what others (including Siri) want to tell me; but it's more important to listen to the one who created me, loves me and wants the best for me.
Siri? Well, she's not even a real person but, most of the time, it's good to listen to her, especially when driving late on a dark night with a good size body of water just ahead!