With anything in life, there are basics; whether learning a new skill set at work, playing a musical instrument, learning to play a sport well or growing as a leader in some type of ministry assignment.
I love 2 Timothy 2:14 in The Message, "Repeat these basic essentials over and over to God's people…" Applied to a developing leaders, its repeat these basic essentials over and over to God's leaders. As leaders we must always keep the basics in mind and in front of people we are trying to develop. Eric Geiger shares three things that can happen when we attempt to graduate from the basics and forget them.
Originally published by Eric Geiger
Vince Lombardi, the legendary football coach, famously gathered his Green Bay Packer team together as training camp opened in 1961, held a football, and declared, "Gentlemen, this is a football." He was not speaking to scrubs who just entered the league but to a team who had made it to the NFL Championship the previous season. Lombardi symbolically started with a football, but his commitment to mastering the basics was evident as his team excelled in the essentials of blocking and tackling. He was committed to deep discipline around the basics, around things that some are tempted to move away from. The story is only well known because they won the NFL Championship that season.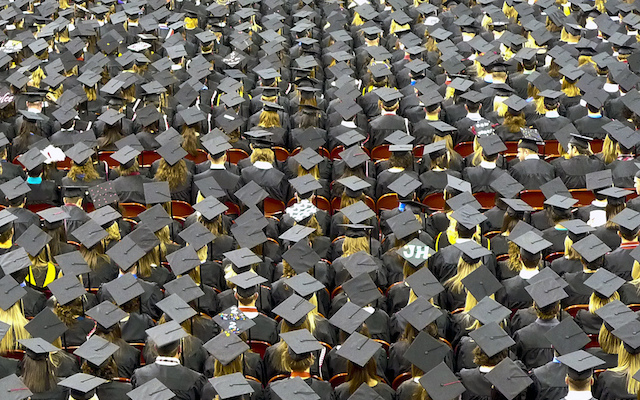 Yet there is a temptation and a proclivity to move on from the basics. The basics are not as shiny, not as fun to tell your friends about. In response, many leaders grow bored with the basics and feverishly chase new or "bigger" things. In pride some leaders say, "I don't worry about those things anymore." When leaders neglect the basics, they prove they are leading for themselves and not for others.
So what are the basics?
There are some leadership attributes that transcend industry and field. In his book Leadership Code, Dave Ulrich concluded that 60-70 percent of leadership is transferable from context to context and role to role. He distilled the transferable aspects of leadership to five disciplines: strategist, executor, talent manager, human capital developer, and personal proficiency.
And then there are other leadership basics that are contextual to role and environment. Every discipline or role contains a set of leadership basics. Wise leaders discover the tasks that make the biggest impact and repeat them passionately and rigorously. There are basics in every role that a leader must never get bored with. Great leaders retain passion for the basics and continue to execute them with great discipline.
When leaders attempt to graduate from the basics there are at least three negative implications:
1. The important is forgotten.
When the basics are not heralded, people lose sight of them and deem them unimportant. Over time the core can be forgotten.
2. Teams scatter.
A leader's lack of discipline around the basics can send teams into chaos. Instead of repeating the important, teams move in a plethora of directions. When a leader stops caring about the basics, others will stop caring too. When a leader loses passion for the essentials, others will lose focus as well.
3. Execution suffers.
When the basics are neglected, they won't be executed well. Details will be dropped and excellence will evade the team. Ultimately those the team is designed to serve will not be served as well as they could be.
Lombardi knew what the basics were in his realm of responsibility. Do you know what the basics are in yours? Are you committed to them or are you constantly looking for something else?